Are you looking for great marketing deals? There is an opportunity to accelerate the power of online marketing with email marketing, landing pages and webinars simultaneously.  GetResponse email marketing services offering a limited time lifetime discount.
With GetResponse's Summer Savings Festival starting this week, you've got a great opportunity to get a discount of 40% – for life.
GetResponse Promo Deal
Now you have a chance to get an EMAIL, PRO, or MAX package for up to 40% off – for life.
The promotion opens on Aug 20th, 2018, at 11:00 AM (CET) and Act Fast. Getresponse offers only 1000 accounts at the discounted price.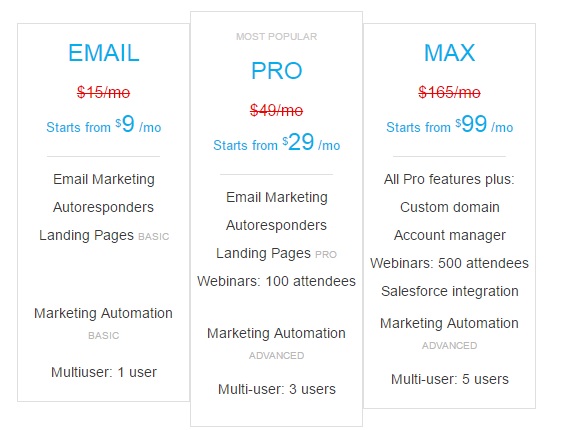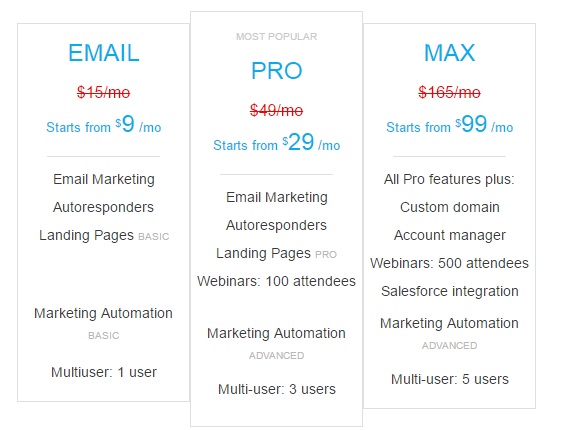 Caution: The promo prices will appear August 20th, 2017, at 11:00 AM (CET) so please be patient.
EMAIL
$15/mo
Starts from $9 /mo
Email Marketing
Autoresponders
Landing Pages BASIC
Marketing Automation
BASIC
Multiuser: 1 user
MOST POPULAR
PRO
$49/mo
Starts from $29 /mo
Email Marketing
Autoresponders
Landing Pages PRO
Webinars: 100 attendees
Marketing Automation
ADVANCED
Multi-user: 3 users
MAX
$165/mo
Starts from $99 /mo
All Pro features plus:
Custom domain
Account manager
Webinars: 500 attendees
Salesforce integration
Marketing Automation
ADVANCED
Multi-user: 5 users